Hello, everyone! It sure has been a while. In fact, I last saw you when I was right in the middle of a three-part series of posts, leaving you hanging with number two, only to take an unplanned, unannounced 5-month hiatus.
I know, I know. I'm the worst blogger ever.
But there is good news (at least for me). I'll be back for the summer, and boy, do I have plenty to talk about. I'm not making any promises… but there will be books involved. Lots of them.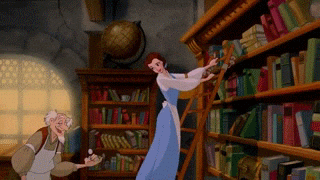 I've also got a few other exciting announcements!
1. Blog Redesign: Chances are you noticed this already. I've got a new theme, a new logo, a new tagline, a new About page, and a new signature (which you can scroll down and see if you don't care about the rest of my thrilling news).
2. One Year Blogiversary: My first article was published last year on May 31, so that means my blogiversary is coming up! Even though I haven't blogged consistently since then, I've learned a lot from blogging, and I'm excited to get back into it!
3. Comment Challenge: I'll be participating in the Summer 2018 Comment Challenge, hosted by Lonna @ FLYLēF and Alicia @ A Kernel of Nonsense this June. I haven't done it before, bu it looks like a fun way to meet new bloggers and grow in the community, so I'd recommend that you check it out.
OK, that's it. I'm pumped to be back, and I've missed you guys, so be sure to tell me what you've been up to in the comments. As always, thanks for reading!